35TH NATIONAL FESTIVAL OF ARTS AND CULTURE OPENS IN LAGOS.
The 35th edition of the National Festival for Arts and Culture opened in Lagos on Wednesday with 29 states putting Nigeria's diversity and cultural heritage on display
Lagos State Governor, Babajide Sanwo-Olu who declared the festival open called on Nigerians to use the 2023 general elections to preserve Nigeria's unity by electing only leaders who will protect the country's cultures.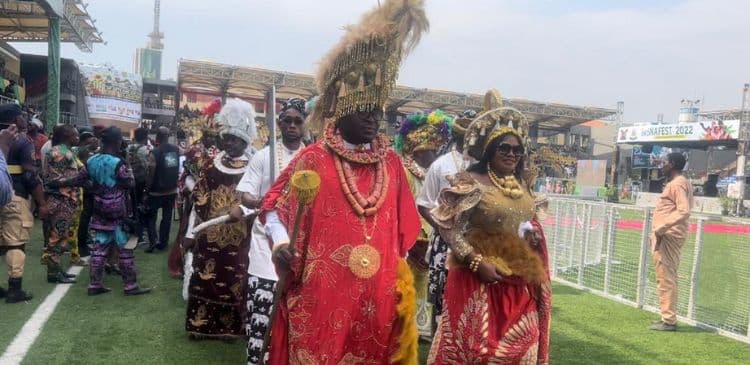 Sanwo-Olu who praised the commitment of the Director General of the National Council for Arts and Culture, Olusegun Runsewe for promoting and preserving Nigeria's cultural values, said after the civil war, culture and arts were identified as parts of the instruments for the healing of some of the injuries Nigeria and its people sustained.
He emphasized, saying….
Rather than seeing the differences in our language and culture as a dividing factor, I implore us to see it as one of our greatest resources to be embraced, celebrated, and used to our collective advantage.

As we celebrate the Nigerian heritage and cultural diversity here today, my clarion call is that we take this an opportunity to elect leaders who will recognize and take advantage of our rich, multi-cultural heritage and language to unify us as a people and as a nation which was the intention of our founding fathers.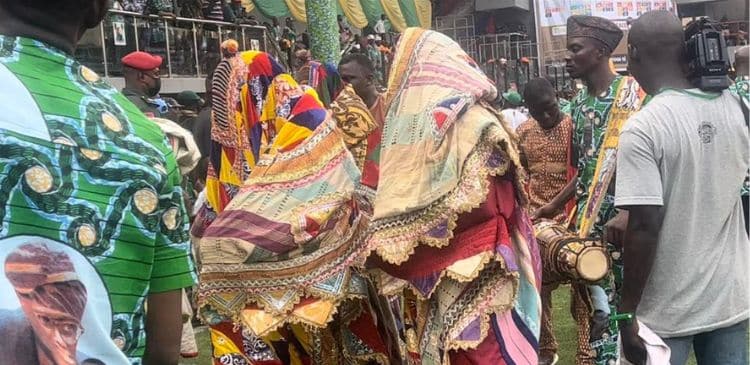 He described the festival which is returning to the state after 34 years, will surpass the standards set in past editions, reiterating that entertainment and tourism are among the 5 main pillars of development in Lagos State.
The Director General of the National Council for Arts and Culture, Olusegun Runsewe described culture as a unifying force and valuable resource that should be explored for the country's growth and development
This year's edition with the theme "Culture and Peaceful Coexistence' aims at uniting the nation and tapping into the potential inherent in Nigeria's ethnic diversity.
Story By Ivha Uduimoh
---
Reader's opinions
---