DAAR Communications Plc has signed a Memorandum of Understanding (MoU) with the Korean Cultural Centre in Nigeria (KCCN) to improve the quality of cultural media content.
The Director of the Korean Cultural Center in Nigeria Kim Chang Ki and the GMD Of DAAR Communications Plc, Anegbe Akiotu said they expect the MOU to promote the mutual exchange of cultural contents between Nigeria and the Korean Republic.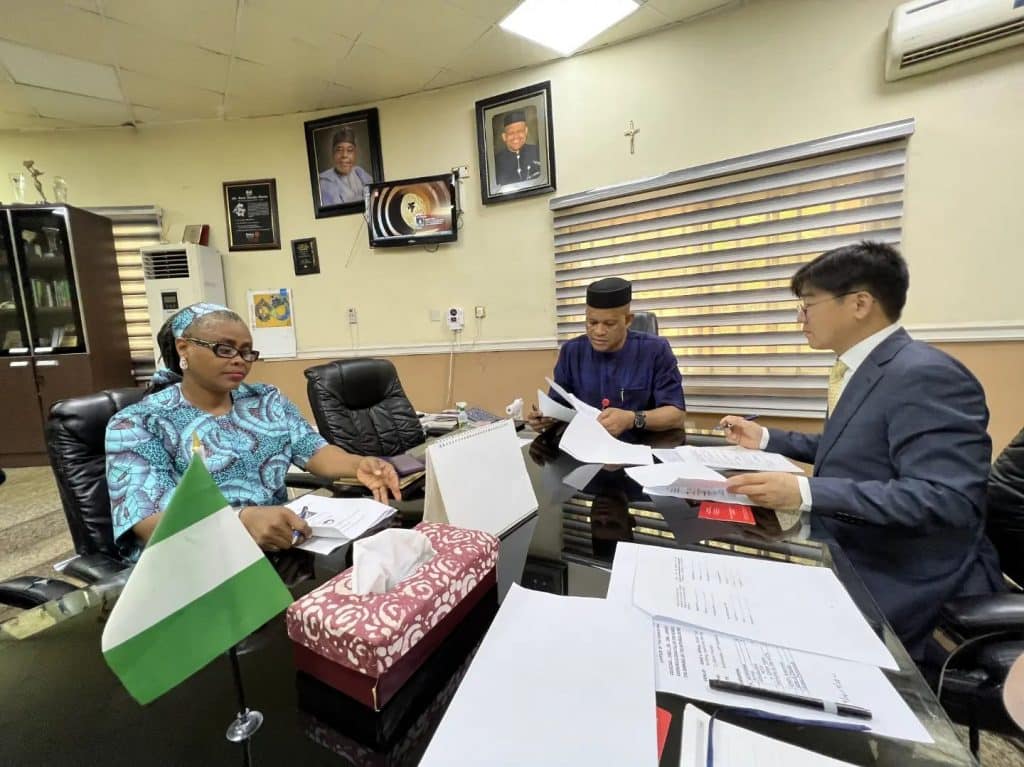 The Korean Cultural Center Director further explained other beneficial fields of cooperation contained in the MoU.
The event ended with the DAAR team giving a tour of the Cultural Centre highlighting the unique cultural heritage of the Korean People.
The MoU is expected to last 5 Years and improve the content quality aired on the platforms of DAAR Communications Plc.