POLICE ARRESTS BANDIT COMMANDER, RESCUES 10 KIDNAPPED VICTIMS IN KATSINA..
The Police in Katsina, have rescued 10 kidnapped victims made up of 7 women and 3 babies in the State.
During the rescue operation, a suspected 30-year-old bandit commander in one of the Danmusa Local Government Area forests, Ibrahim Ismaila, nicknamed 'Yellow', was arrested by the security forces.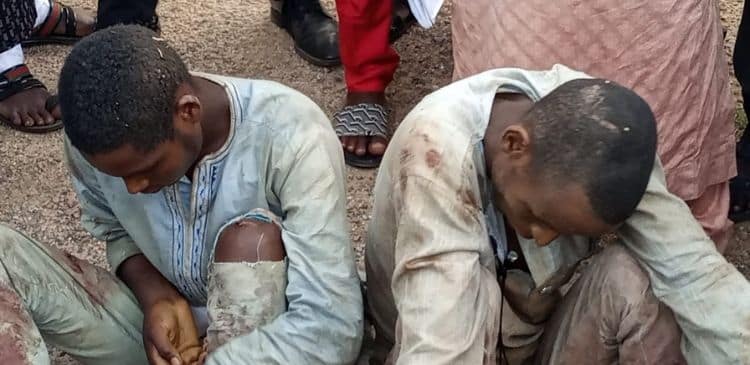 Also arrested was 22-year-old Basiru Muazu, an errand boy of a notorious bandit leader Sani Muhindinge, who specialized in Kidnapping and other criminal activities.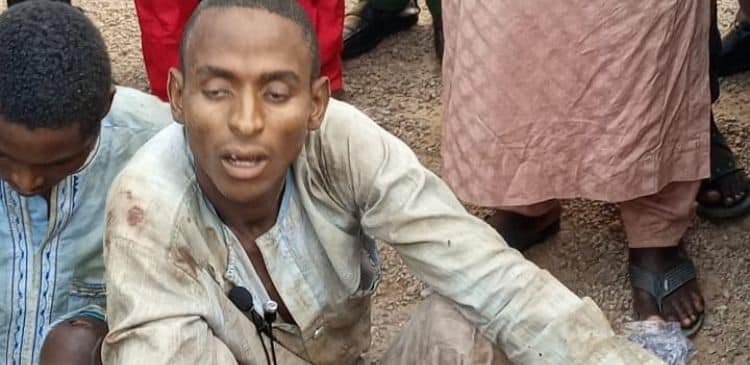 Ismaila paraded by the spokesman of the police, Superintendent Gambo Isah, at the Command's Headquarters, was in company of the 10 rescued victims.
The arrested bandit Commander known as Yellow, who sustained injuries during a gun duel with the police, explained that, during the attack on Kitibawa village, in Dutsinma Local Government Area on September 15, that they abducted 18 villagers, mainly women and children, and rustled many animals.
He said on their way to the forest with their victims, they met stiff resistance from the police and other security personnel, led by the Area Commander of Dutsinma, Assistant Commissioner of Police Aminu Umar, during which 90 of the rustled animals were recovered.
Ibrahim the errand boy also confessed that his leader, Sani Muhindinge, who is on the wanted list of the police, is hiding in the Danmusa Forest, with more than one hundred young foot soldiers, and with sophisticated weapons.
While pleading for clemency, he confessed to having received a total sum of 500,000 Naira from a ransom of 5 million collected from one of the victims in their camp.
Yellow said, the remaining abducted victims are held in other parts of the forest by other foot soldiers of their leader, Muhindinge, and he promised to assist the police, in their rescue plan.
One of the rescued victims, 20-year-old Basira Haruna, who identified the captured Commander,
said they were maltreated by their abductors.
Haruna also confirmed that about 18 villagers, mainly women and children were abducted on the night of the attack, saying they were separated into 2 groups on their way to the forest.
While thanking the police for their efforts, they also pleaded with the security forces to rescue the remaining abducted victims.
Editor: Tunde Orebiyi
---
Reader's opinions
---