TRADERS LAMENT MORE THAN 1 BILLION LOSSES IN JEBBA FOOD BLOCKADE
Written by admin on March 3, 2021
Food items worth more than one billion naira, are reported to have been lost due to the blockade of the food trucks, prevented from entering the south western part of Nigeria from the northern part.
Most of the food items were perishables blocked in the Jebba community, a border town between Kwara and Niger State, for days, making the road linking the two states impassable.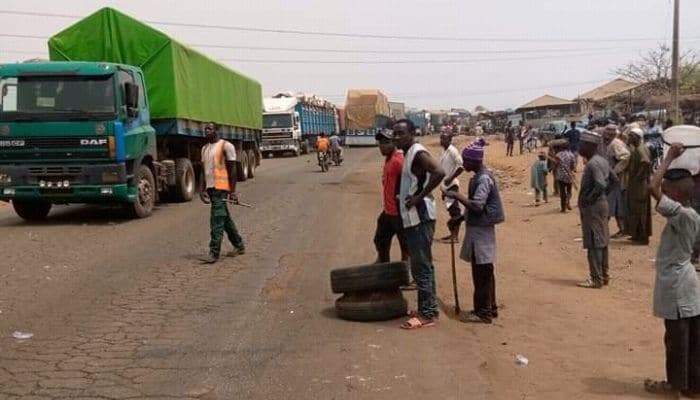 Trailers from the northern part of the country, loaded with food items, such as tomatoes, peppers, onions, yams, vegetables and cattle were held down in the town.
Also Read
The members of the Amalgamated Union of Food Stuff and Cattle Dealers of Nigeria, said that they took the action in protest of what they called intimidation, attacks and killing of their members in the southern party of the country, especially at the Shasha market in Oyo state.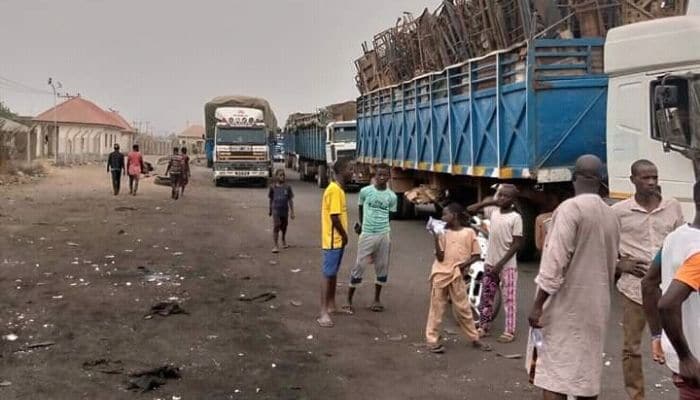 Some of the Frustrated and agitated drivers, had to offload their goods in nearby school fields. But the Military Security operatives have been brought in to clear the traffic, allowing the trucks to depart for their destinations.
However some of them were still at the Jebba location when ait.live visited, but warned against having their videos taken.

According to the Zonal Coordinator of the protesting union, Uba Jebba, who spoke in Hausa language, the affected traders have lost over a billion naira to the incident, as some of their goods were either stolen or spoilt.
Reacting to the development, the National Coordinator, Central Working Committee of the Oodua Liberation Movement, Taiwo Otitolaye, says the Yoruba people are not at war with the Hausas., maintaining that all they are trying to do was to ensure that criminals fronting as cattle breeders, do not continue to kill innocent people again.
(Edited by Tunde Orebiyi)
---
Reader's opinions
---